Corporate governance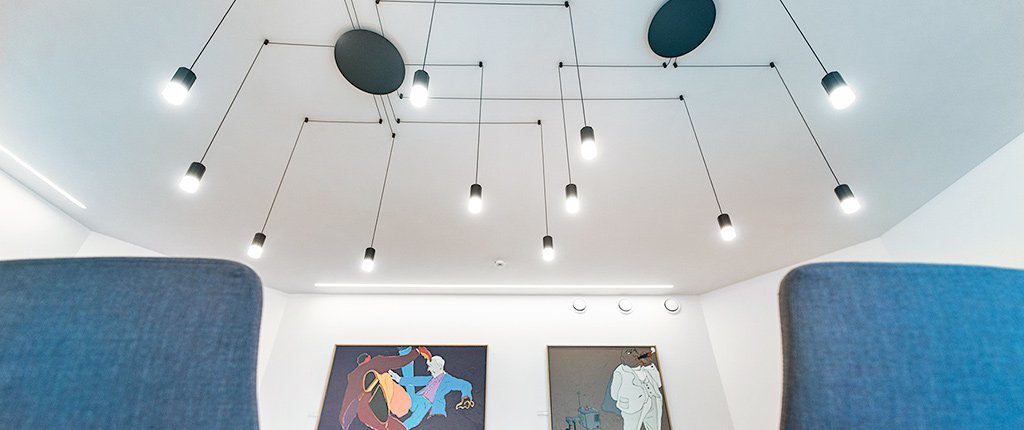 Objective
Ferd's objective for corporate governance is that it should contribute to improving the group's earnings over time by facilitating better decision-making through its effect on improving decision processes and ensuring more precise risk evaluation. This will ensure that the entire group operates within its approved strategies and risk profile, and in a way that fully reflects the owner's wishes and preferences.

Short decision paths and efficient procedures without unnecessary bureaucracy are important competitive advantages for Ferd. In order to retain this advantage, it is important that the company has clearly defined limits and levels of authority so that we can delegate decision making to a large extent.
Established practice
A number of the matters dealt with in the Norwegian Code of Practice for Corporate Governance are not relevant to Ferd since it only has one controlling owner. Nonetheless, Ferd applies the Code of Practice to the extent that it is relevant, and it is also an important resource when Ferd exercises its ownership interests in other companies. It is established practice in Norway for companies to operate with a clear distinction between the board of directors and executive management («two-tier boards»). In family-owned companies it is common for executive and non-executive appointments to be held by different members of the family, but Ferd has adopted a model for corporate governance that corresponds with accepted practice in Norway. The group's owner is the Chairman of the Board of Directors and is not a member of the executive management team. The four other members of the Board of Directors are external appointments and are independent of the group's owner and its management.

Ferd's ownership principles in listed companies where we have board representation
Ferd has developed the following ownership principles in listed companies where we have board representation.
Ferd seeks to create enduring value and leave clear footprints

Value creation is pursued with respect for Ferd's values: Credibility, spirit of adventure, teamwork and long-term view

Ferd seeks to be a value-creating owner

We will enable and empower boards and companies to deliver long term value
We expect companies to follow the highest ethical and corporate social responsibility standards in the interest of all stakeholders

Ferd seeks to be a competent and constructive owner

We arrive with knowledge and an open mind
We work with people and not against people

Ferd will act in the interest of the shareholders

Ferd will ensure equal treatment for all shareholders
The Board of Directors
The Board of Directors of Ferd Holding is subject to the formal requirements of company legislation, and works in accordance with an approved mandate. This means that decisions on the following issues will always be based upon approval by the Board of Directors:
Corporate mission statement, vision and value platform
Strategy for the group
Risk management
Organisational issues, including incentive arrangements
Mid-year and annual reports
Budgets
Decisions to establish new business areas, full or partial disposals of existing business areas and strategic collaboration agreements at the business area level.
The Board of Directors of Ferd Holding is made up of five non-executive members, of which four are external appointments.
The owner and management consider that Ferd benefits greatly from having a Board of Directors with a majority of independent members whose only connection with Ferd is their duty is to supervise the group's overall interests:
The Board is involved in setting the level of earnings that will be considered satisfactory and ensuring the quality of the group's decision-making processes.
The external members of the Board bring expertise and experience from different industries and sectors and so make a positive contribution to the group's strategic processes, risk management and executive recruitment.
The members also represent a valuable network of connections, and help to ensure that Ferd is respected by its business partners.
The Group Executive Board
Ferd has a Group Executive Board comprising the Chief Executive Officer, the Chief Investment Officer and the Chief Financial Officer. The Group Executive Board acts as an advisory body for the CEO on matters that are to be considered by the Board of Directors of Ferd Holding, as well as on other matters that relate to his exercise of the decision-making limits allocated to him.
Advisory Board
Ferd has established an Advisory Board in order to give the group access to expertise and experience in the management of industrial activities. The members of the Advisory Board play an active role by contributing their expertise and networking to the decision-making process on industrial investments, and they also hold board appointments for a number of Ferd's portfolio companies. Ferd's Advisory Board currently has two members.
Business areas
The Group is organized as five management units that are termed business areas, namely: Ferd Capital, Ferd Invest, Ferd Hedge Fund, Ferd Real Estate and Ferd Social Entrepreneurs.
Ferd Capital's mandates cover listed companies, Special Investments and privately owned companies. The Special Investments mandate enables Ferd Capital to invest in financial instruments relating to most aspects of corporate capital structure, and its investment decisions are not subject to any requirements in respect of ownership interest or influence. Ferd Invest invests in listed Nordic companies. Ferd Hedge Funds' mandate is to invest in funds that are judged to have good investment managers and that represent a range of strategies. Ferd Real Estate invests in property development projects such as residential property developments, the construction or refurbishment of office premises and the development of warehouse and logistics properties. Ferd Social Entrepreneurs invests in companies and projects that reflect Ferd's vision of creating enduring value and leaving clear footprints by delivering innovative solutions to social problems.